Air Pollution Control Systems Manufacturer
Pollution Systems is an experienced leader in the design and manufacturing of superior air pollution control equipment. Stricter environmental regulations now impact all industrial sectors and we understand that businesses are faced with overwhelming options for meeting compliance and air pollution reduction goals. By way of close cooperation, we help you sort through these options to determine the solution that is right for your operation, regardless of what technology you need. We make sure to meet your objectives swiftly, skillfully and safely. Headquartered in The Woodlands (Houston) Texas with representation across the United States, Pollution Systems offers superior customer service on both a national and international level.
Sustainable Solutions for Industrial Air Pollution
Our flexible, sustainable solutions for air pollution control help companies reduce their environmental impact while achieving their operational goals and improving value for our stakeholders.
Sustainable solutions are safe, efficient, cost-effective, and long-lasting. They ensure cleaner air today as well as into the future. To that end, our system designs and automated system controls help:
Reduce environmental impact

Ensure environmental compliance

Prioritize safety and safe system operation

Conserve energy and natural resource use

Minimize total cost of ownership

Provide a longer system life when properly maintained, compared to competing models
Our Partnership Approach
Pollution Systems sets itself apart in the industrial landscape by approaching every opportunity as a partnership instead of a transaction. Our technical sales/engineering teams work very closely with our customers to gain a detailed understanding of their specific technical and operational requirements, This knowledge allows us to develop one or more solutions that best fit the customer's application. In a partnership, communication is key. We make sure our customers understand the different technologies available to them, and fully discuss all applicable solutions (some never thought of before or presented) so that the customer is confident in their system selection.
Our proven process guarantees that each piece of equipment we design, and manufacture will meet the operational and financial goals of our customers, as well as their air permit discharge requirements.
Industry-Focused Support
From Petrochemicals to Food Processing, every industry has its unique demands and practices. Because of this, our experienced technical sales group is industry-focused to work with customers to develop a solution to the distinct challenges faced by their specialized processes. Our know-how in numerous applications allows us to provide industry-specific insight that is both useful and applicable to the problem at hand. Similarly, because of our diverse experience, we are able to draw from past solutions to provide working knowledge to situations that are especially challenging. For more in-depth information on some of the industries we assist, view our Industries page.
Our History
Pollution System Solutions was established in 2006 by experts with decades of experience in industrial air pollution control systems and offered both capital equipment and services for many years. In 2017, we decided to divide our company into two separate business groups so that each group could focus solely on their strengths. PolSys Services handles all of the service work, while Pollution Systems continues to design and build capital equipment.
At Pollution Systems, our purpose is to help companies like yours reduce any harmful effects on the environment and comply with emissions requirements. Our company's core values are reflected in our staff and exhibited in every project we undertake. We pride ourselves on:
• Creative Problem Solving • Good Judgement
• Proactivity • Getting the Job Done
• Professionalism • Integrity
Affiliations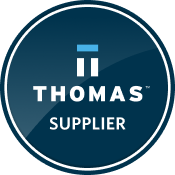 Contact us HERE to request a quote from Pollution Systems.
If you would like to speak directly to our sales department you may call 832-730-1209 or email us at sales@pollutionsystems.com